Description
Overall size: 26.4″x16.1″x30.1″
2pcs toilet
Single flush
Available in 6L (1.6Gpf) single flush
2″ diameter flapper
15″ height from floor to the top of the bowl rim
Round bowl shape
10″ rough-in
Additional information
| | |
| --- | --- |
| Weight | 80 lbs |
| Dimensions | 25.4 × 14.8 × 24 in |
| Litreage | |
| Overall Size | 26.4"x16.1"x30.1" |
| Toilet Seat Cover Type | Regular |
| HET | |
| Flush | |
| MAP | |
| Pieces | |
| Flapper Diameter | 2" |
| Bowl Height | |
| Bowl Shape | |
| Rough-in | 10" |
| ADA | Not ADA |
| Product Weight | 74 lbs |
| Product Length | 26.4" |
| Product Width | 16.1" |
| Product Height | 30.1" |
| Trapway Design | |
Ceramic
180 MONTHS LIMITED WARRANTY ON CERAMIC PRODUCTS
12 MONTHS LIMITED WARRANTY ON PLUMBING COMPONENTS AND SEAT COVER
Dolphin Home Decor warrants its product to be free of material or workmanship defects for a period of 180 month on ceramic, and of 12 months on plumbing components and seat cover, as applicable, following the original purchase.
Damage to product that has been caused by accident, misuse or abuse is not covered by this warranty.
At our option, we will either have you send the defective part or product at your expense to us for inspection, or we may decide to send you a replacement component or product without any charge.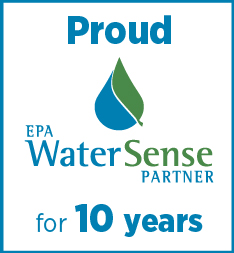 All of our toilets meet the EPA's WaterSense guidelines. We're proud to be celebrating 10 years of commitment to the environment as a WaterSense partner.